Everything what you need for digital transformation
We offer full-stack iOS, Android, and web development services together with requirements analysis, quality assurance, and project management. We're 100% focused on your project and can quickly and easily scale your dedicated team.

iOS
More Details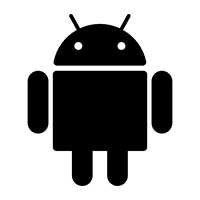 Android
More Details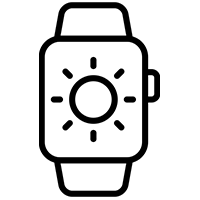 Wearable
More Details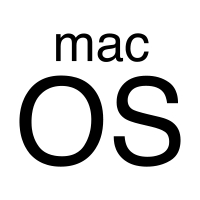 Mac OS
More Details

UX/UI design
More Details

Next-Gen Tech
Specialties
More Details
How we work
1
Scoping & Planning


2
Creating estimate and roadmap


3
Building mockups and defining UX


4
Creating Visual
Design

8
Marketing & Growth


7
Deployment & Launch


6
Testing

5
Developing & Bug Fixing

9
Tracking Analytics

10
Maintenance & Improvment


Android App Development
Native technologies

UI/UX design

Perfect code

Quality Assurance

Project Managment

Support and Maintenance
Our highly skilled team of Android developers can help bring your ideas to life on thousands of devices all over the world. We use Kotlin and Java technology for our native Android development. Because of our native development process, we can seamlessly create visually appealing apps with platform-specific features, delivering an incredible user experience that keeps users coming back for more.
No matter how simplistic or complex your Android app needs to be, we can make it happen. Best of all, we mix Google's Material Design best practices with our own vision to create apps that will work perfectly on all Android devices, such as phones, tablets, watches and TVs.
As our client, we truly consider you a partner in the process. This means you'll be involved every step of the way, and our communication is second to none. If you'd rather stay out of the development process, that's fine too – you can trust us to deliver incredible products on time.
iOS App Development
Native Technologies

UI/UX design

Any Сomplexity

Quality Assurance

Project Managment

App Support and Maintenance
When we're working with you on iOS mobile app development, we're not just writing code. We work in full partnership with you, generating ideas to improve your app design and provide you with a highly successful end product. It's our goal to always provide the best value for money – to work within your budget to deliver beautifully designed, user-friendly apps that truly people will love.
We pride ourselves on using the latest technologies, while also being able to support older legacy code. Whether your app needs an upgrade, or a complete overhaul, we've got you covered. Our native application development process uses Swift and Objective-C, and our products are custom designed for use with iPhones, iPads and Apple TV.
Best of all, we follow all applicable Apple guidelines, meaning our apps not only look visually stunning, they also work extremely well. Being experts in the field, we can also help with the Apple review and launch process, which makes the entire app development project run more smoothly for you.
By following a continuous delivery approach, we build incredible apps in short cycles, allowing us rapidly deliver tangible value to your business.
Wearable App Development
Apple Watch & Android Wear

UI/UX Design

Native Technologies

Perfect Code

Project Managment

App Support and Maintenance
Our team provides native app development for both Apple Watch and Android smart watches. Whether you want an independent app just for wearable devices, or an app that works across all platforms, we can make that happen for you.
We always keep up to date with the latest technologies, such as Neural Engine on watchOS 6, or audio streaming. This ensures that if you want your app to function beautifully on either smart watch platform, you're in great hands with us.
Our team is highly skilled and knowledgeable when it comes to wearable device app development. We don't treat this as simply an add-on function to regular app development, and as such, we deliver wearable device apps that function exactly how you want them to.
Macos App Development
Native Technologies

Any Complexity

Great Expertise

Quality Assurance

Project Managment

App Support and Maintenance
There's very few highly qualified macOS development teams out there, and it's even more rare to find a team who understands the macOS ecosystem as well as us. Our history of creating highly functional and user-friendly macOS apps is highlighted by achieving Top 10 status in the macOS Utility category. Needless to say, we know what we're doing when it comes to macOS app development!
We use a native app development process for macOS using Swift and Objective-C technology. Combining knowledge of the latest technology and our vast experience ensures we can create apps of any complexity.
But it isn't just our great track record that sets us apart. It's the way we work with you to provide real app solutions. We understand Apple's guidelines and the macOS possibilities, and that's where we can bring your ideas to life and add value where you may never have expected it.
UX/UI design
Sketching & Prototyping

Competitors analysis

Market Research

Usability Testing

Apple Human Interface Guidelines

Google Material Design Guidelines
It's one thing to have an app that can technically perform all the functions you want. But it's a totally different thing to have an app that people love using. That's where our highly skilled team of UI/UX designers come in.
Whether it's designing apps for iOS, Android, wearable devices, macOS or even TVs, we understand the importance of building apps that are visually appealing and user-friendly. The success or failure of an app relies on visual appeal and ease of use for customers.
We create user flow diagrams to carefully visualise how users will interact with your app, and then build wireframes that provide you with several different options to choose from. Only when we understand the user experience will we begin to focus on the visual design such as screens, icons, color schemes and visual materials for ads.
By following Google's Material Design and Apple's human interface guidelines, we ensure your app is not only stunning to the eye, but also easy to use.
Next-Gen Tech Specialties
Android application business development

Augmented & Virtual Reality

Alexa & Google Home

Connected Hardware

Machine Learning & Artificial Intelligence

Blockchain&dApps
Developing quality mobile apps is our strength. The Android apps that we deliver are equipped with some special set of functionalities that enables our clients to give an edge to their business.
We provide complete customized android app development solution that can create the best values for your business and helps to stand tall amongst competitors. To be precise, our Android app developers can create the powerful presence for your business which will leave you awestruck.
We believe in developing customer-centric enterprise app – this makes us one of the most conspicuous android app development company globally.
Our custom android app development includes every feature from development to deployment for developing quality android apps.
We know what it takes to develop the native android app that is not only outstanding but also transfers the vision into reality. With the years of experience, our Android development protocols ensure that our every client get maximum niche business potential.